Description
Your property claim on the Morning Star | Venus Sale
Venus is the second-brightest planet in the night sky after the Moon. It is also called the 'Morning Star' or 'Evening Star' as it is one of the lower-positioned planets and only visible in the sky at dawn or dusk, never around midnight. You can observe it with a small telescope even during daylight, sometimes with the naked eye.
In astrology Venus is – amongst other things– the symbol for bonding power. Beyond that Venus also stands for the planet's copper which had been understood to stand for the mirror metal of the goddess of love and beauty in ancient times. In the culture of Occident and Orient, the planet was assigned a female character and therefore Venus is the symbol for femininity in modern society and in biology the symbol for the female gender. In Christian tradition, the morning star is a symbol for the arrival of the Son of God and his bright appearance in the darkness of the world. Sometimes Venus is also referred to as Stella maris, a title given to Mary, Mother of Jesus of Nazareth. Venus sale, buy right now.
A total of 100 acres on Venus
A four-colour personalised title deed with your name and the coordinates of the property
Venus map with your property marked on it
Interesting coloured information leaflet with facts about Venus
Free of charge: in addition, all documents are available to you as download within 24 hours.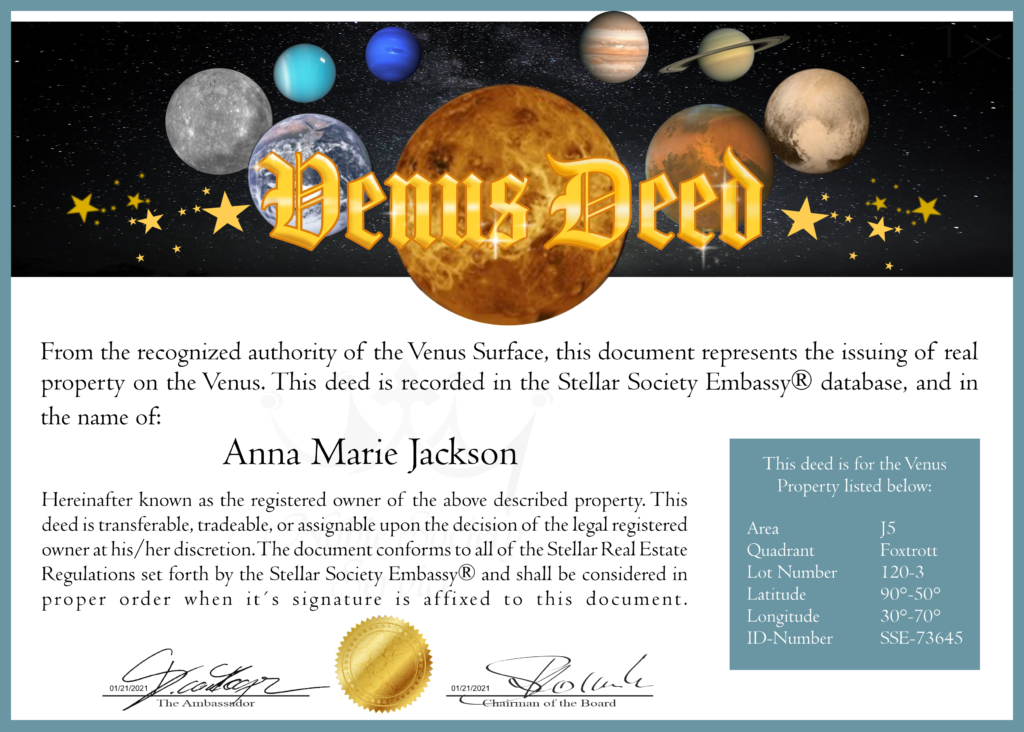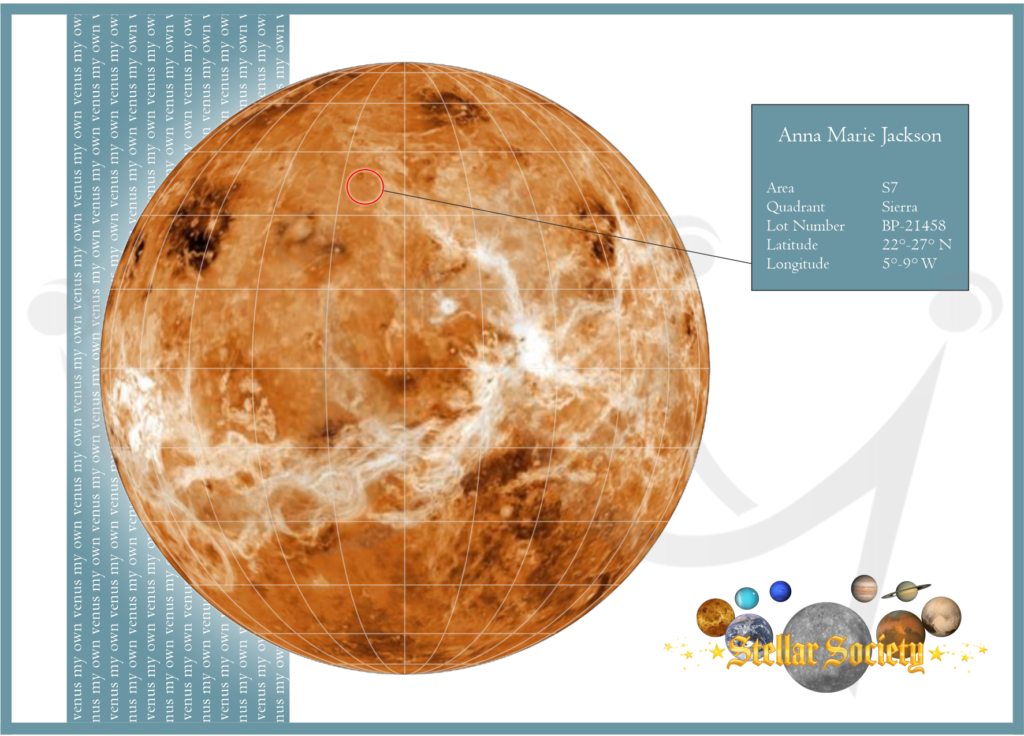 We would like to show you in a few very simple steps how to use your coupon correctly.
The pictures are taken from one of our other sites, but the workflow is the same.
Please put in the name for the first certificate and, if you like, the name for the free additional certificate. Select any accessories you like (not included, there will be a charge) and click "ADD TO CART."
Ready? OK, let´s go to view our cart and check out.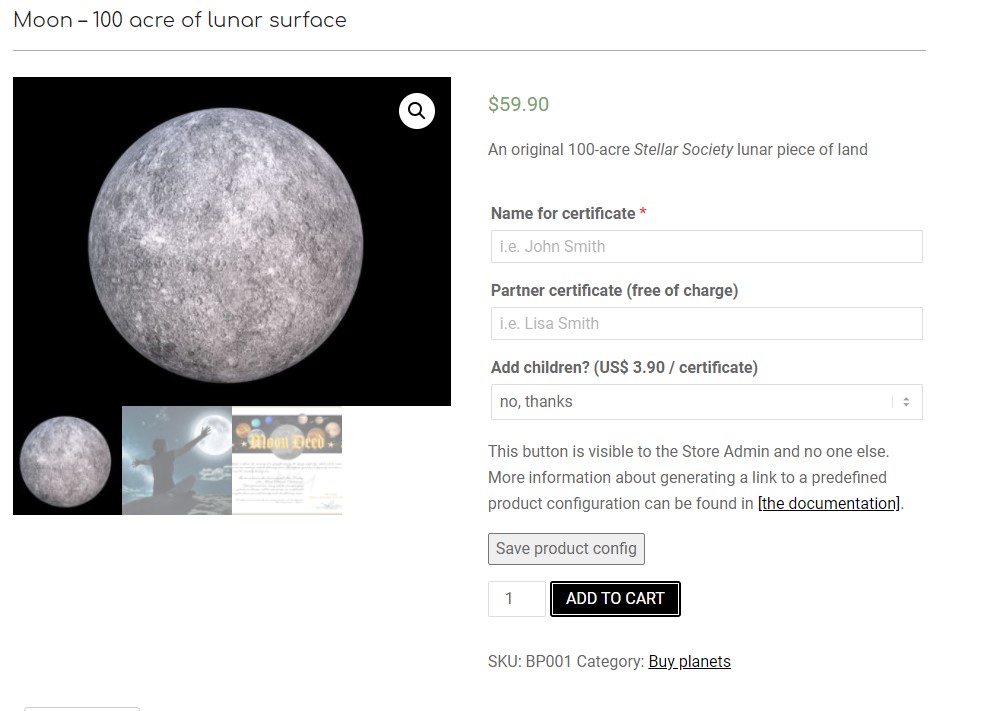 Now we redeem your voucher.
A: please copy your voucher code from Groupons´s website. Make sure, you copy the REDEMPTION code, not the order number or anything else. It needs to be the redemption code. Click on "Apply Coupon"
B: please check now if the voucher value was deducted correctly. It should be 59.90 for all planets, 139.90 for the Triple Package.
C: if the voucher has been redeemed, please proceed to checkout.
At the checkout please fill in your address and proceed to payment. There will be no charge for the certificates (with the exception of children's certificates, if you would like to order some)
We need to charge for shipping. The certificates will be sent by air from Europe to the USA , where USPS receives the packages and delivers them to you.