Thank you very much for buying a voucher at groupon.com. Redeeming your voucher is pretty easy, here are the steps.
Please select the planet (moon) you have a voucher for. If you bought the triple package, please select the "Moon, Mars & Venus Triple". If you decide to buy a Mars property instead of the Moon you have a voucher for, it is ok and your coupon will work.
Enter the name(s) you like to have on your certificates. Included are 2 names (=certificates). For children there is a little chargement.
When all names are filled in, please proceed to "View Cart"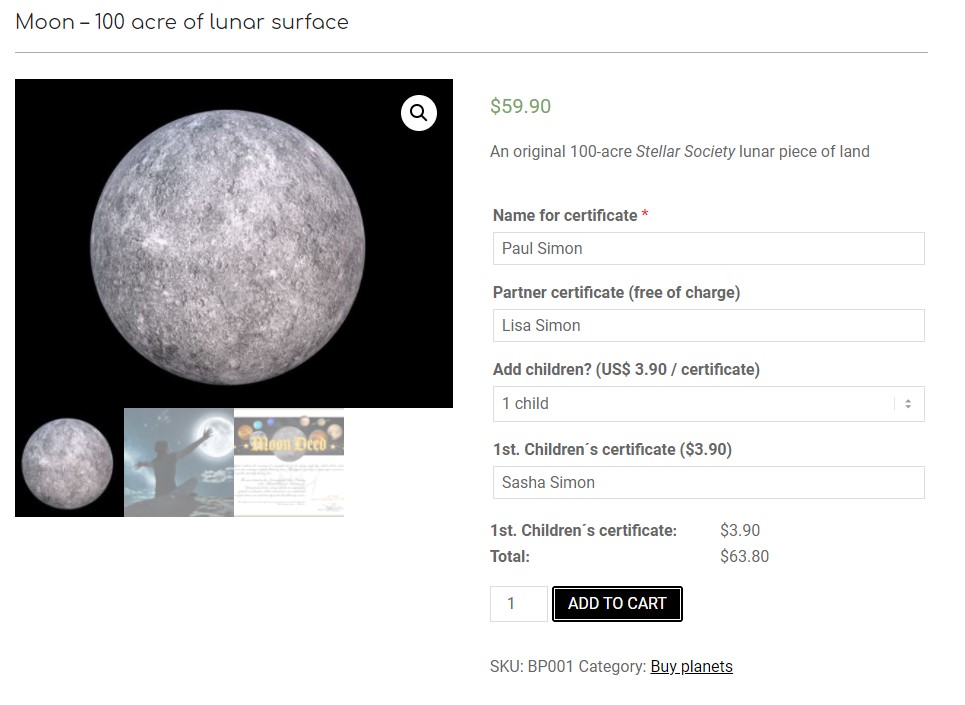 Now we redeem your voucher.
A: please copy your voucher code from Groupons´s website. Make sure, you copy the REDEMPTION code, not the order number or anything else. It needs to be the redemption code. Click on "Apply Coupon"
B: please check now if the voucher value was deducted correctly. It should be 59.90 for all planets, 139.90 for the Triple Package.
C: if the voucher has been redeemed, please proceed to checkout.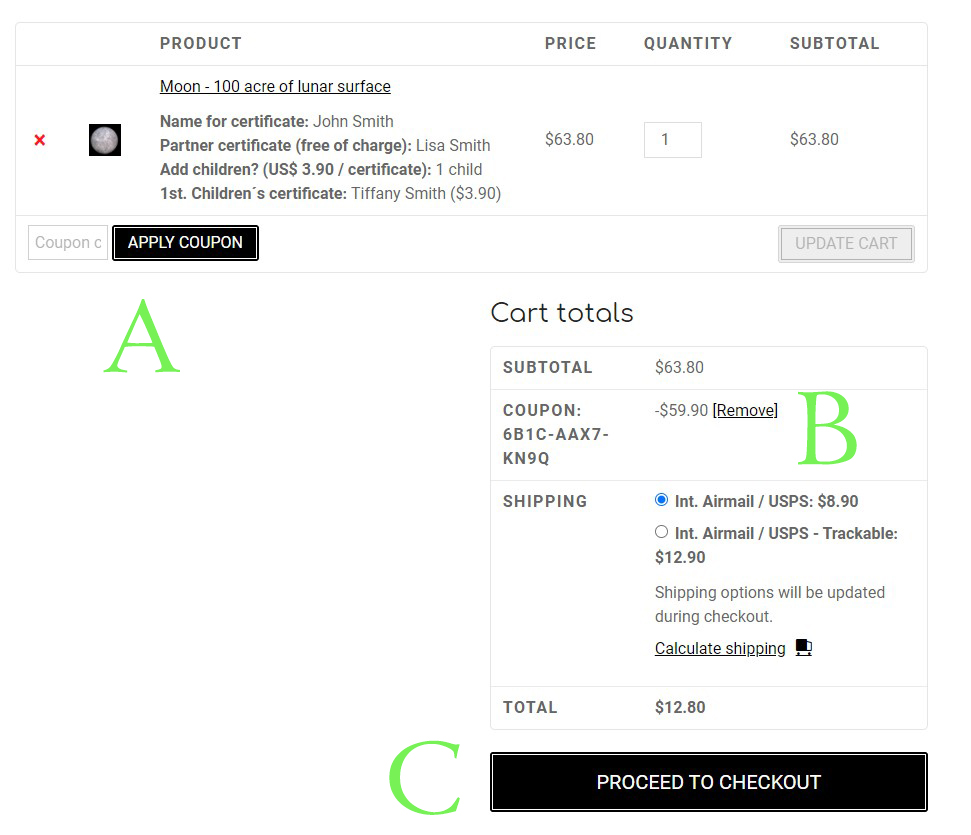 At the checkout please fill in your address and proceed to payment. There will be no charge for the certificates (with the exception of children's certificates, if you would like to order some)
We need to charge for shipping. The certificates will be sent by air from Europe to the USA , where USPS receives the packages and delivers them to you.